Welcome to the Sanako Spring Newsletter published by Sanako UK.
This 12-page newsletter has a special focus on language teaching in the UK and it includes real-life stories from real-life language professionals. Learn how the leading UK institutions power Online Interpreting & Language Teaching with Sanako solutions.
Articles in this Newsletter edition include:
Dr Rachel Hawkes – Connecting up with MFL Lessons
Crista Hazell – The Awesome Power of Voice
The University of Leeds – Blended Conference Interpreting
Stromness Academy – The 20 Year Languages Partnership
The University of Westminster – Local & Online Interpreter Training
St. Benedict's School – The Switch From Local to Online Teaching
Wollaston School – Technology Aided Language Teaching
The University of Bristol – Language Teaching in a Pandemic
Lasswade High School – A student's opinion on Languages Technology
>> Download the Sanako Spring 2021 Newsletter here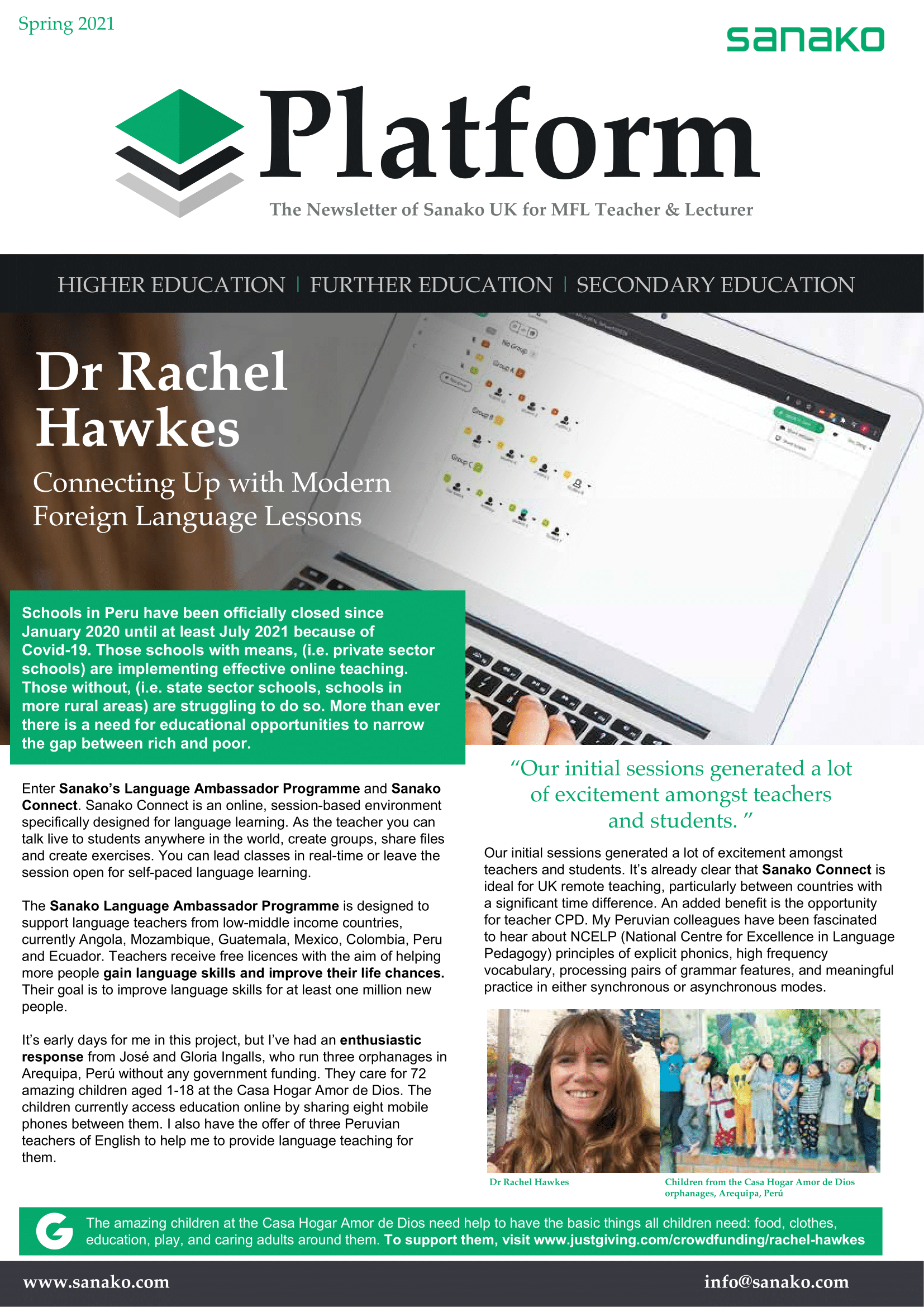 Don't forget to subscribe to our blog newsletter to receive inspiring real-life examples of how professional language teachers from world-leading educational institutions deliver language teaching and integrate technology solutions to increase teaching efficiency and results. You can subscribe using this link.