Reactored is Sanako's cloud-based platform for language teaching with over 4.500 ready made digital language learning activities for English, Spanish, French, German, Chinese, Vietnamese, and Swedish. For language teachers, Reactored offers an excellent way to save time using its ready content but also to get creative with their language learning material! But how to make the most out of this content platform? We wrote down a list of best practices that help understand the basic functions of this game-changing multi-language content platform.
Create a clearer user path
The basic structure in Reactored is quite simple. You can picture the platform as an interactive content library for digital language learning activities and other language learning materials and courses. Language teachers can create their own course folders in accordance with the number of courses they take care of. Single lessons can then be added inside each course folder using the ready made content or teachers can always create/import their own materials. All material can be shared between teachers, groups, or the whole Reactored community – a function that helps cooperate and create value for all users.
Once the course folders and some materials are created, they are ready to be shared with the students to start the learning process. As simple as that!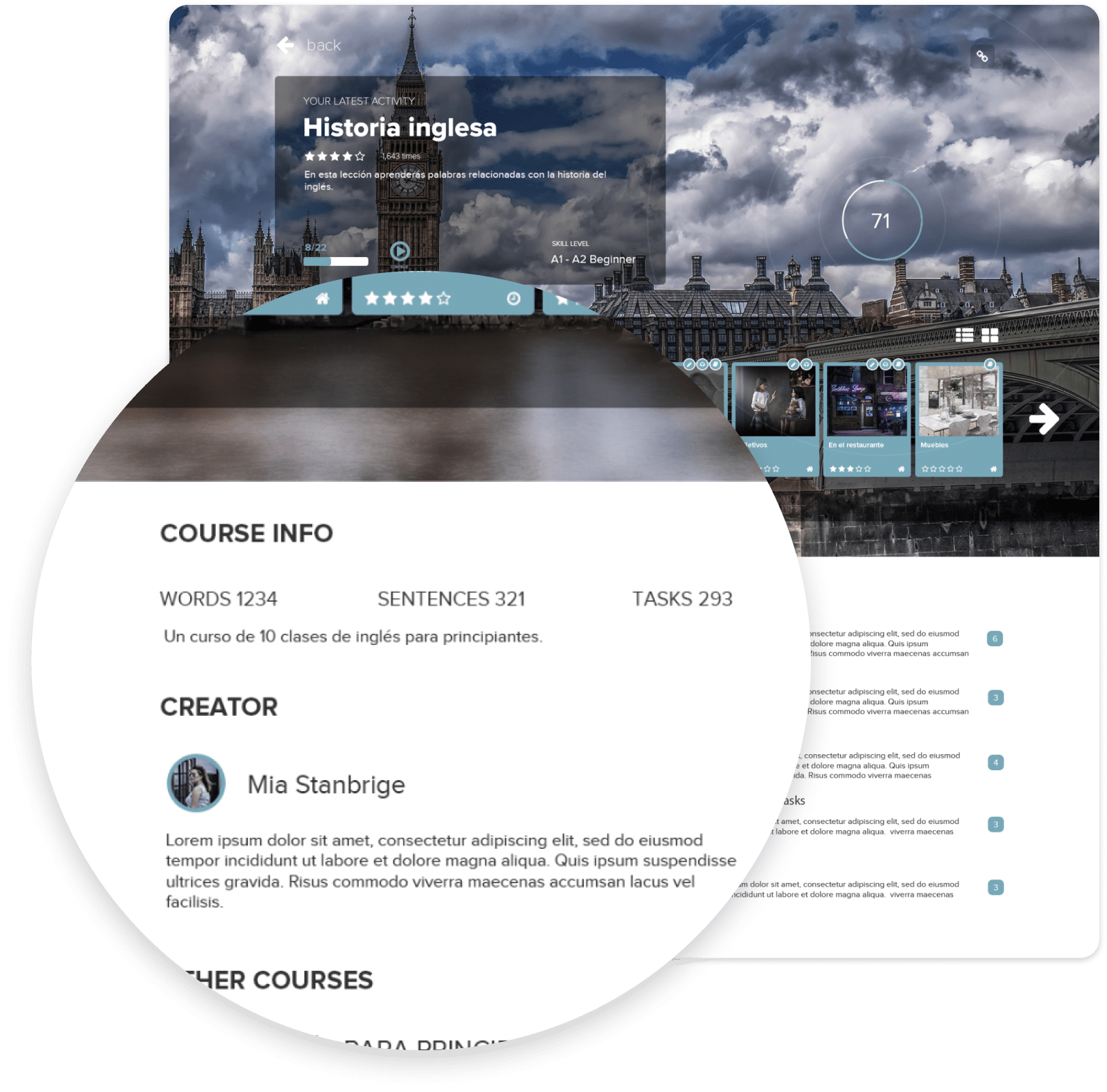 Efficient language learning sessions at school and home
The ready made content inside Reactored covers all the most important areas of language learning – speaking, writing, reading, and listening. Reactored is very handy for homework because students can work on the digital activities with their smartphones or laptops, and teachers save a lot of time thanks to the automatic grading tool. They get to see how the learners performed so that at the beginning of the next lecture, teachers can concentrate on the topics that need repetition.
In short, Reactored will by no means replace teachers but will save them a lot of time so that they can concentrate on things that matter the most. 
Engaging activities and personalised learning
All language learners are different, which is why it is crucial to personalise the language learning experience. As we know, teachers simply do not have the time to create each student their unique tasks. This is where Reactored comes to help!
By creating lessons with Reactored, one does not need to worry whether the students will get through their exercises. That's because the students can choose the learning level and style that suits them best. So there are multiple ways to solve a single task. Students may choose the easier multiple-choice features, or the more difficult, proactive style that requires writing. Students can answer either by writing or speaking. In addition, there is a button that reads the text aloud, a feature that helps especially those who have learned the language originally in a natural context.
Reactored has an innovative approach to language learning that offers support for all skill levels!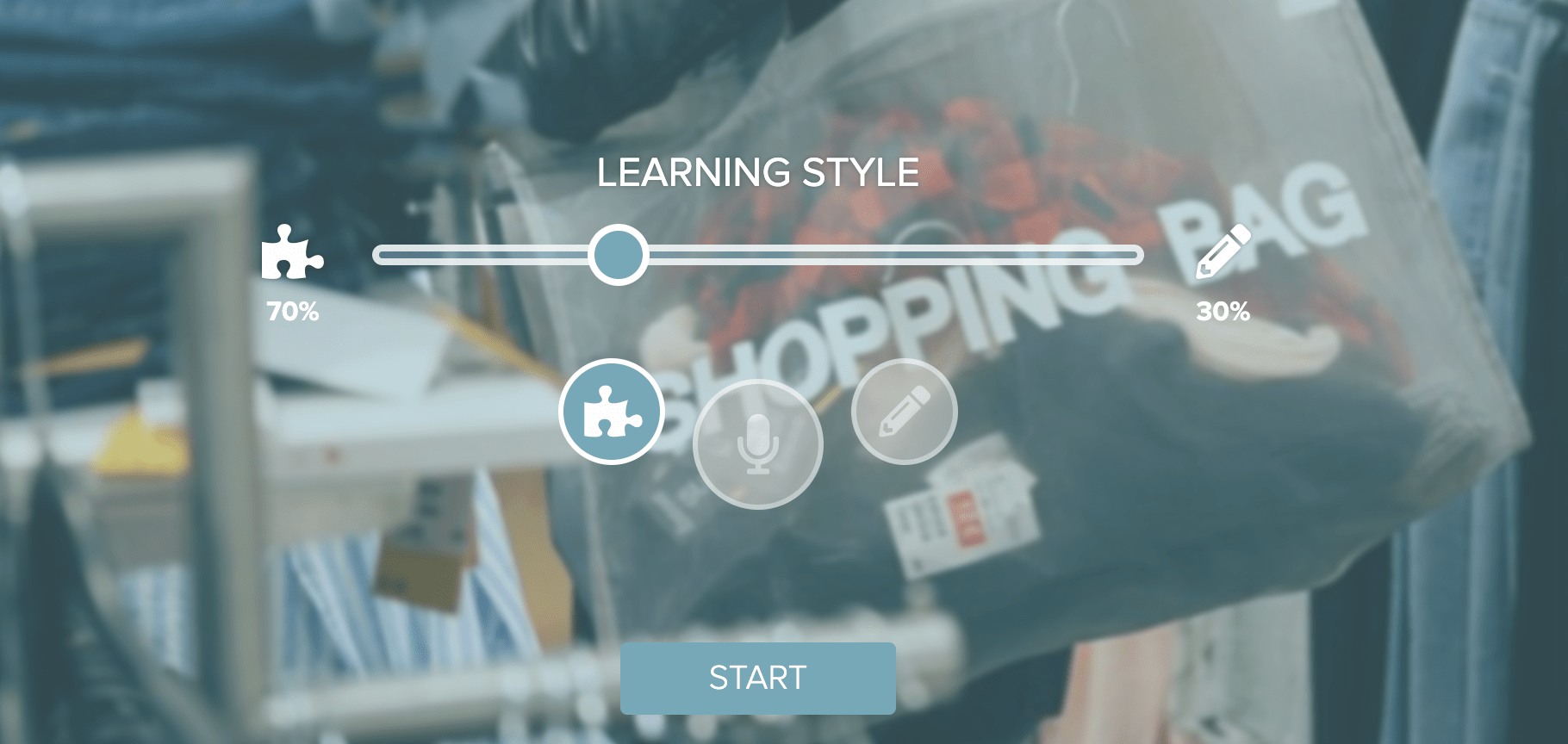 Want to create your own content? Try our Automatic Task Generator!
One of the features we are most proud of is the automatic task generator. It creates lessons from copy-pasted word lists or texts – automatically in seconds. It is a great way to make interesting lessons around a certain theme with minimum efforts. The system also automatically suggests pictures for each task, based on the words used in the texts – making the exercise more lively and engaging. 
Compatible with all modern devices inducing smartphones
Reactored is designed to function with all devices, Operating Systems and all models; be it laptops, tablets, or smartphones. Students love the fact that they can do their homework with their phones whenever, and wherever. Schools also have various kinds of devices in their use – that's not a problem! We just recommend you use Google Chrome browser as it supports Reactored the best. The sign-in process is easy, students can either log in with their Google or Microsoft accounts, or with a code shared by the teacher.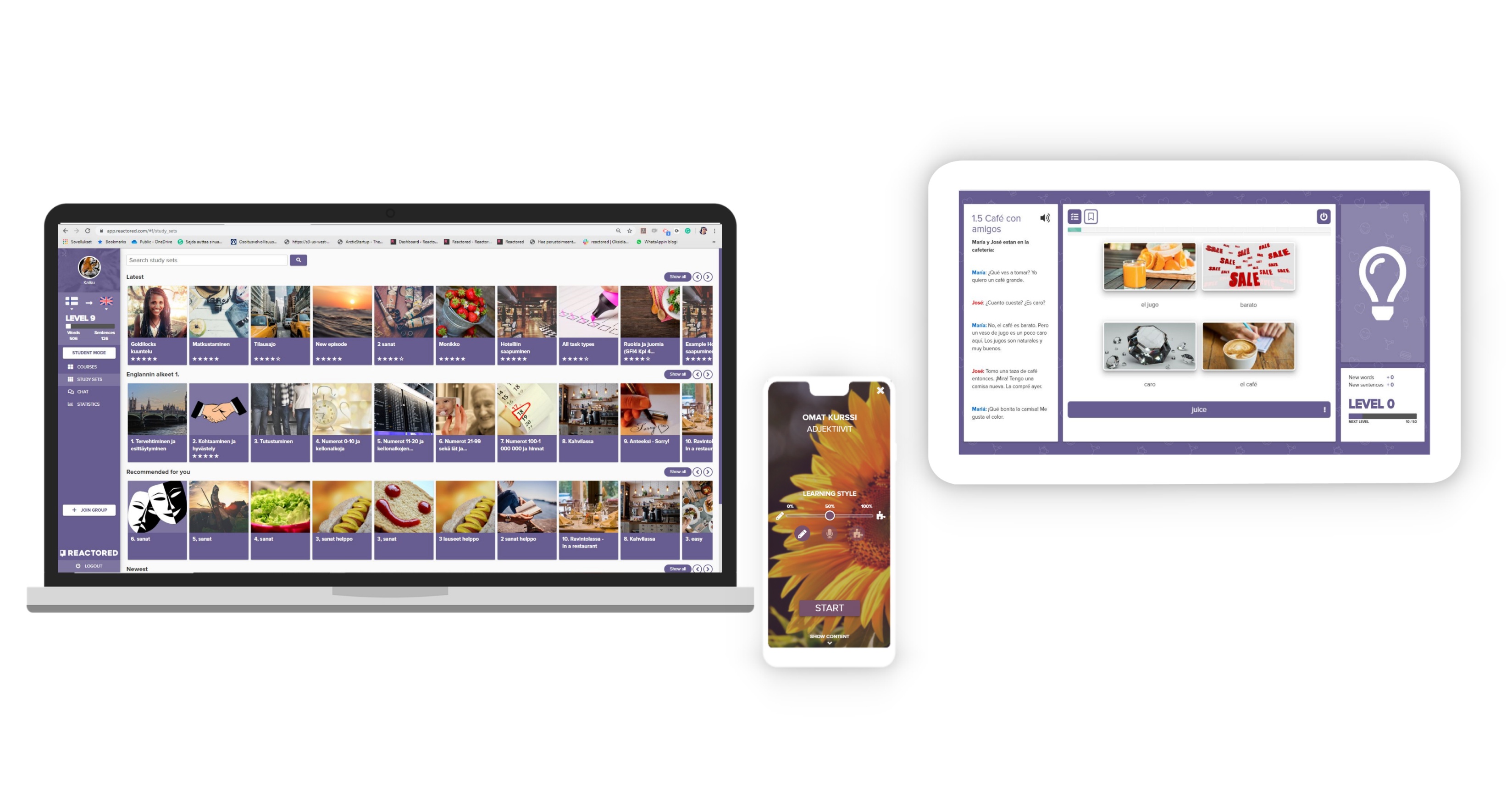 We already have over 4.500 pre-built digital activities for English, Spanish, French, German, Chinese, Vietnamese, and Swedish inside Reactored
Currently Reactored's content library has more than 4.500 unique digital activities based on CEFR A1 and B1 proficiency levels. We keep constantly adding new content to the platform as well as supporting new languages.
Ready to test Reactored's language learning content with your students? Book a demo session with us here to learn more and kick-start your digital language learning with Reactored!
Book free demo