This is the story of Reactored and how it became a part of Sanako's ecosystem. From a student who self-taught himself coding just to bring his idea to life to a partnership with Sanako – a leading Finnish EdTech company in the field of language teaching.
Learn coding and turn your idea into reality – Why not?
The story started with Jaakko, an undergraduate engineering student in Hämeenlinna – a small city in southern Finland, who was having problems with learning languages. He could not find a solution that could provide him instant feedback as to if his answers were right or wrong. At the same time, the solutions he found were often good for self-study but not related to the study program he was having at school. Thinking "why not?", Jaakko decided to learn coding and built a new language learning platform what was later named "Reactored spell checker" – the core engine behind the whole product concept.
After receiving positive feedback from friends and family who tried out the solution, Jaakko joined hands with Kari Savolainen, who had experience in sales and marketing, to take the matter forward. It was Jaakko taking care of technical aspects while sales was Kari's domain. Their company was then established at the end of 2015, with both of them working part-time alongside their current jobs at the time.
From their research, the two determined that they would approach schools rather than going for the private users market. 4 months later, they had the first school in Finland agree to test out the product. It took them nearly one and a half years to get the product ready for market with all the finishing touch and added features. Shortly after, the product name was officially decided to be Reactored.
The name derives from react-to-red, basically describing how users interact with the spell-checker engine: if users write something wrong, things will automatically turn from green to red, informing them instantly about the mistake they make.
Interested to know how Foreign languages are taught in Finland's world-leading education system? Read our blog post about the topic!
Startup accelerator and Sanako's Hackaton boosted Reactored's growth
Kari and Jaakko started to go to fairs to improve their product presence while learning more about the education market simultaneously. It was at Educa – the biggest education fair in Finland – that the company got its first leap by catching the interest of around 300 teachers. Sales numbers went up, allowing the startup to hire another developer and polish the product further, finishing ideas that they had been having.
In autumn 2018, Kari went to xEdu – the leading EdTech accelerator in Europe. At the event, he received lots of feedback and ideas for marketing and go-to-market strategies, which played a big part in the development of the company.
In late autumn 2019, Reactored was invited by Ultrahack organizers to join the Hackathon where Sanako was among the case companies. Kari had known about Sanako previously and seen the company's products, having some good impression on the brand. Keeping the spirit of a startup, being open to new experience, the team was set to spend a weekend at Aalto University's newly built Harald Herlin Learning Centre, along with other 10 teams to hack some EdTech challenges.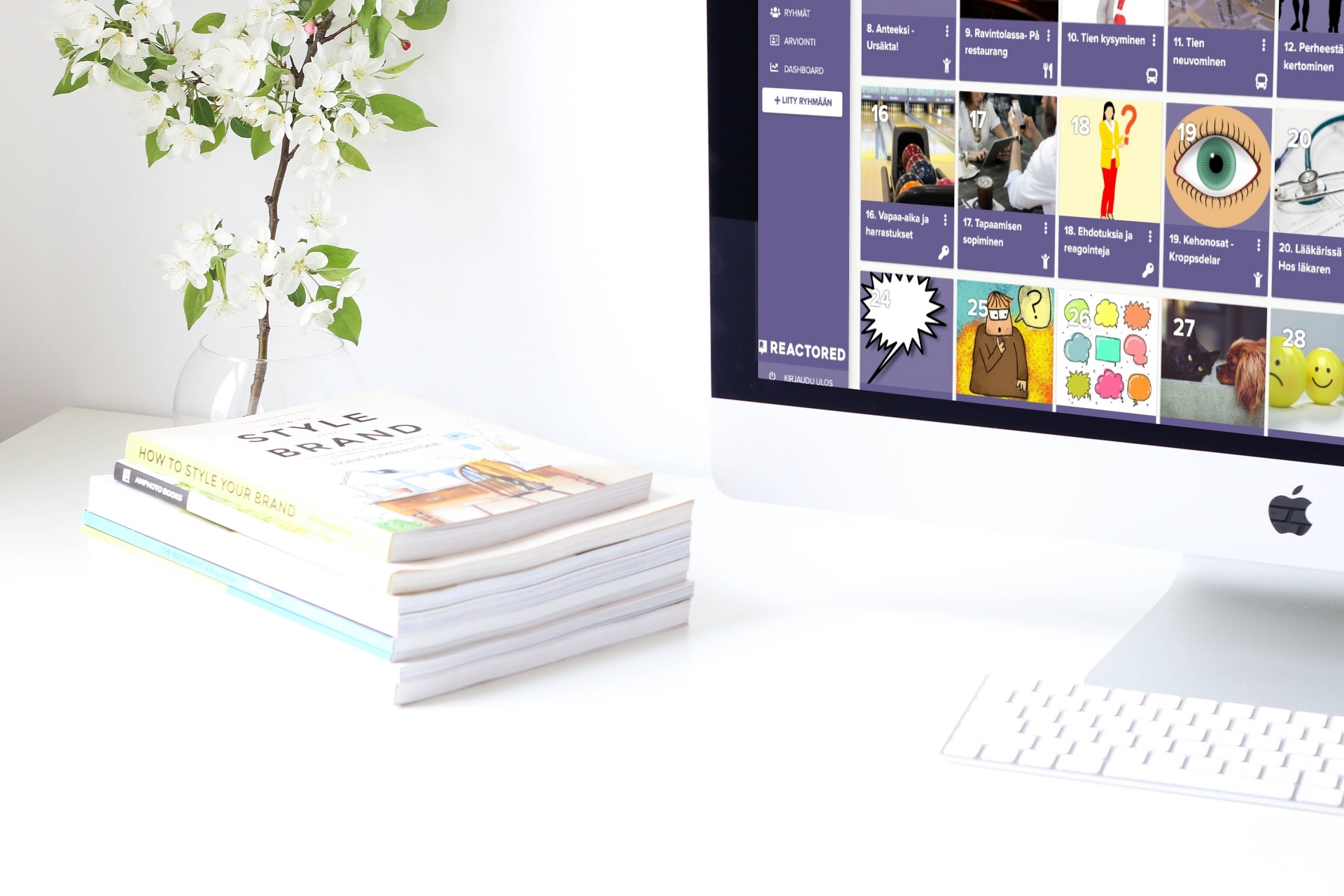 Sanako's edTech challenge was a game-changer for Reactored
The challenge presented by Sanako at Ultrahack was how to incorporate EdTech trends such as gamification, AI (artificial intelligence), XR (extended reality), and robotics into online language learning.
During the hackaton's 48 hours, the teams were working tirelessly to ideate, prototype and test rigorously the solution they could think of. Sanako's representatives, together with Ultrahack coaches, went around offering advice, questions, and insights to all the teams. On the last day of the Hackaton all teams delivered their final presentation in front of the judge panel, then waited for the final results.
Reactored was a product that ultimately fit into the description of the challenge. The system at that time already had AI elements in it and surely it had attracted the attention of Sanako.
After the Hackaton Sanako initiated talks with Reactored about an investment and partnership opportunity.
In January 2020, Reactored was able to secure 220.000 € investment from Sanako's owners, in addition to the partnership where the startup would benefit from Sanako's extensive network of distributors around the world by adding Reactored platform to Sanako's market leading product line for language teachers.
Now, the Reactored's and Sanako's combined team of passionate EdTech specialists, from cognitive science enthusiasts to foreign language teachers and software developers, is continuing their quest in building Reactored to be an online language teaching platform that brings joy to students and teachers around the world.

Learn more about Reactored platform from here.
Sanako, the leading software provider for language teachers is always looking for partnerships with new reseller partners, edTech startups, and software providers that serve the language teaching and learning segment. If you are interested to initiate talks with us, contact Sanako's CEO, Juho Isola at juho.isola@sanako.fi or calling him at +358-50-527-9506.