It's often said that recent advances in technology and transportation have made the world smaller and more accessible. Yet global statistics suggest that 40% of the world's population can only speak one language – the ability to be understood and to understand others has therefore never been more important. This has led to the role of the interpreter taking greater prominence at international events across the public and private sectors. UK universities have long-held global dominance in training interpreters and the leading universities are increasingly turning to Sanako's range of blended learning technology to train their professional interpreters.
Queen's University Belfast
At Queen's University Belfast, for example, Sanako has played a key role in creating a new and innovative interpreter training suite which won an ITI Technology nomination award.
Students on the MA in Interpreting course are now able to conveniently access sophisticated learning resources in an environment that reflects real-life multi-lingual conferences and seminars. Both are major benefits in preparing interpreter students for their chosen careers.
Sanako's popular Study 1200 software supports the delivery of blended learning content, enabling students to study and practice either in the suite or at home – another first in the interpreter training software tools market. The suite also allows tutors to plan tailored teaching materials as students progress, giving them more freedom to develop skills at their own pace.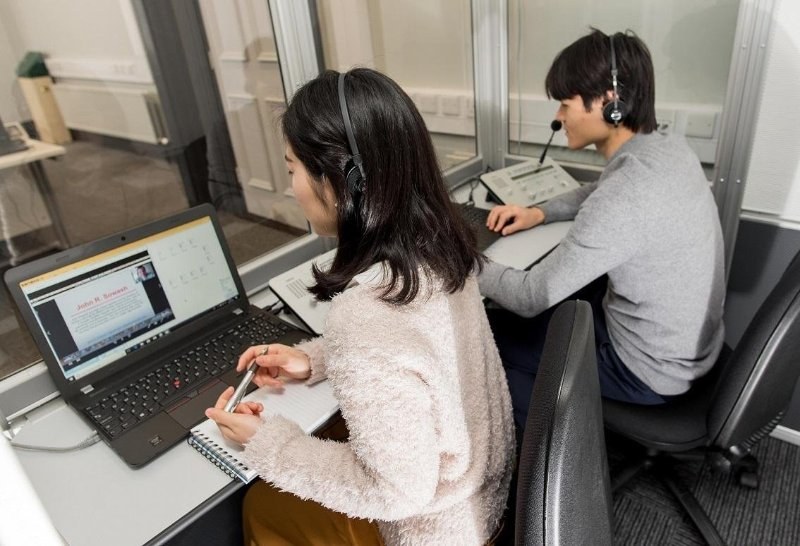 Director of Graduate Studies, Piotr Blumczynski, commented:
"The School is delighted with the new Sanako interpreting training suite which has been designed especially for our needs. We have seen an improvement in terms of tutors being able to be more effective in their teaching. The software is also enhancing the value of the interpreting programme. We look forward to seeing current students thrive as a result of the suite, and to introducing new students to the technology next academic year."
University of Leeds
A similar interpreting training system has also been deployed at The Centre for Translation Studies (CTS) at The University of Leeds, which conducts world-leading training in many aspects of translation studies and conference interpreting practice.
As part of the set-up of the Sanako Study 1200 software, the University wanted students to be able to practice independently with simultaneous and consecutive remote exercise activities, with both audio or video files. In response, Sanako deployed the Sanako Study Lite two-track recorder, which allows any student to access and complete pre-set exercises from the tutor and to use the automatic voice insert facility whilst remote from the suite.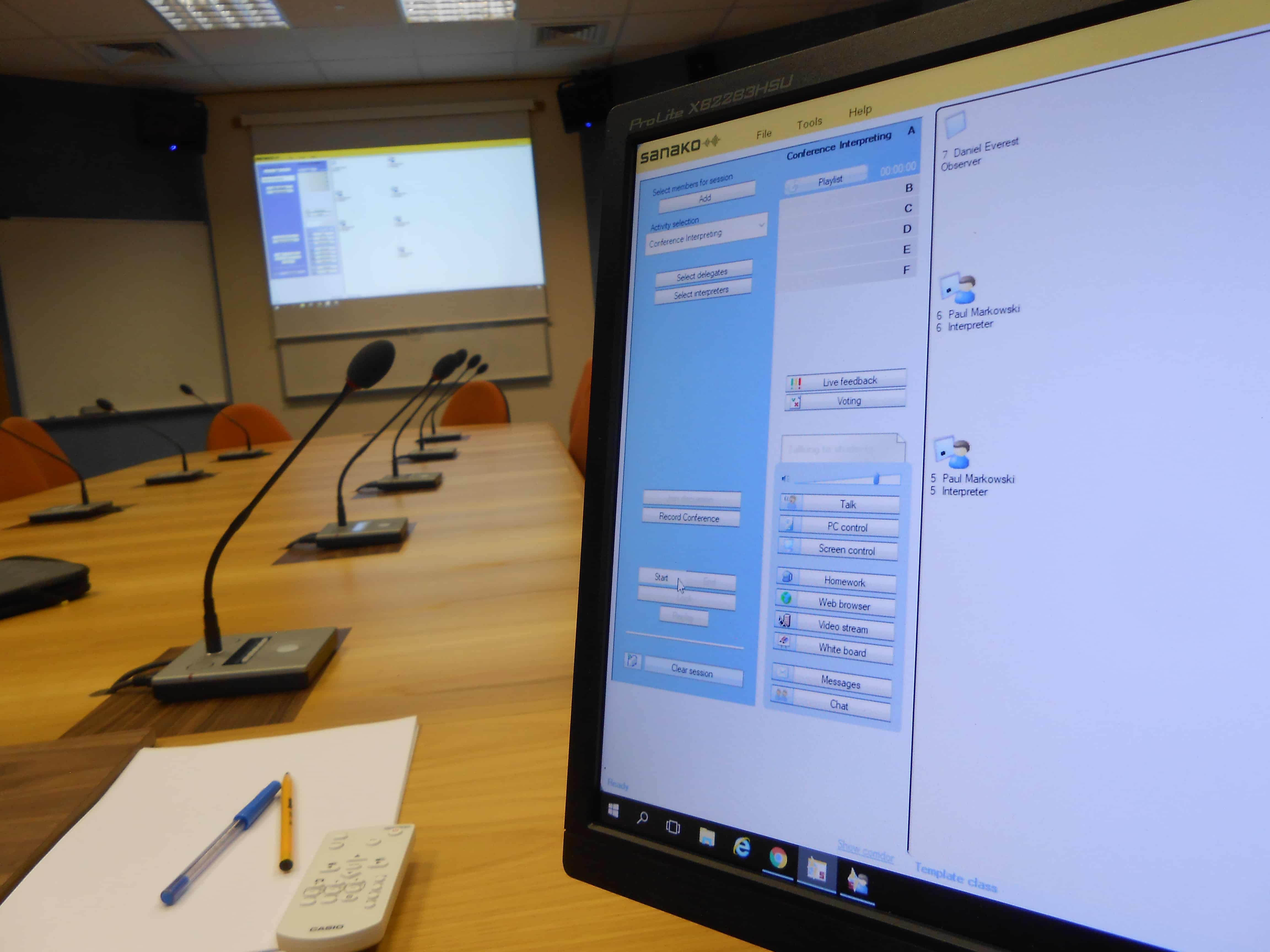 Dr. Alina Secară, Lecturer in Translation Studies added:
"This Sanako's language teaching software will further ensure that students are trained to use modern information and communication technologies in their workplace and we will continue to align our infrastructure with that of international institutions and the professional commercial sector."
You can read more HERE to know how the University of Leeds has minimized disruption for staff and students during the pandemic by adopting new technology to create a blended learning environment.
University of East Anglia
Finally, the School of Politics, Philosophy, Language, and Communication Studies at the University of East Anglia also selected Sanako's Study 1200 conference interpreting solution when updating their provision during 2019. Their bespoke integration offered full function conference interpreting and conference session activities and ensured that multiple activities and groups could run simultaneously in different locations.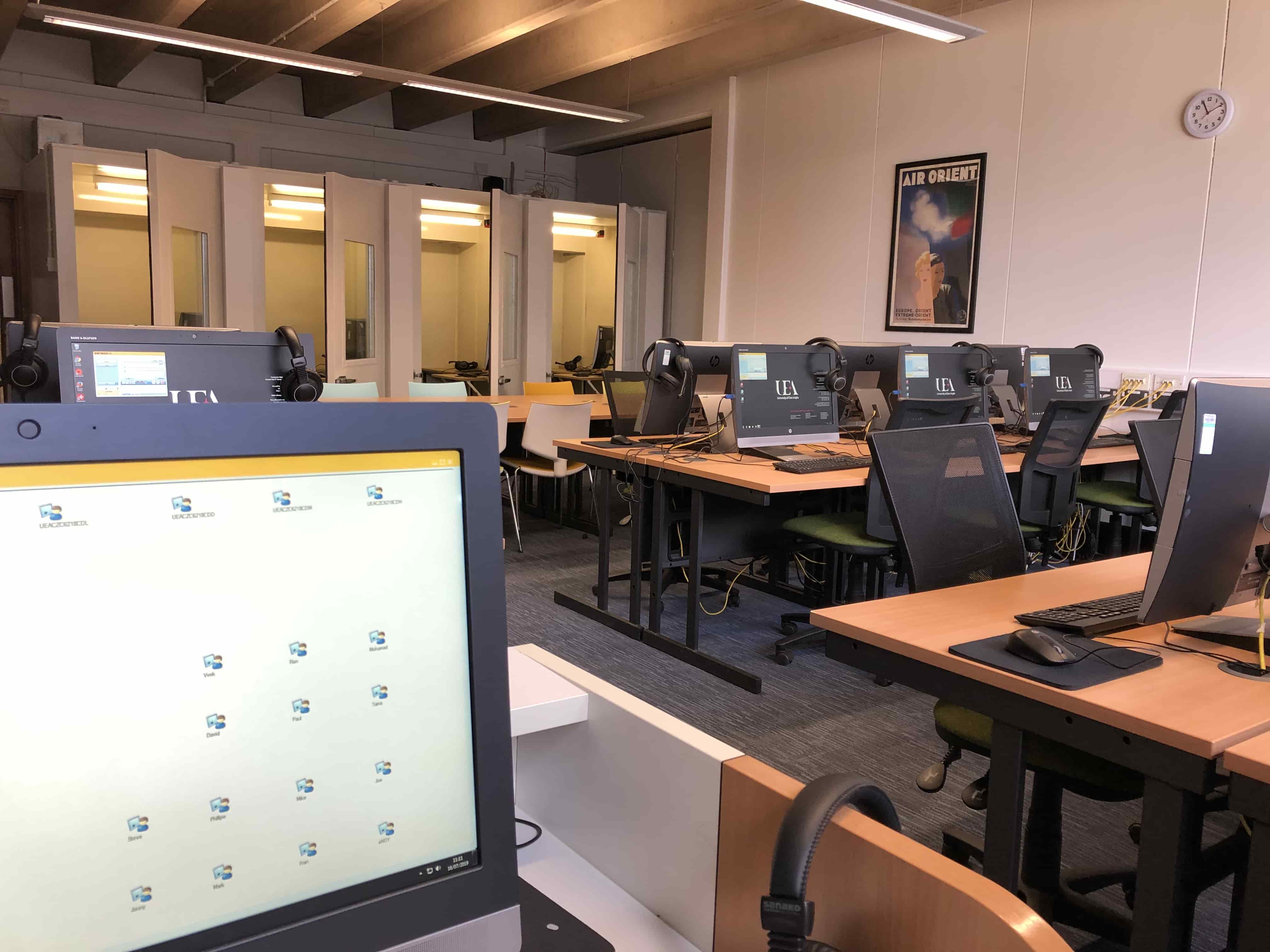 As Dr. Sharon Black, Lecturer in Interpreting at UEA outlined:
"This worked a treat and we had a very successful class! I've asked the students for feedback and they are really enjoying the live interpreting sessions that we are now able to do with Sanako Study's Conference Interpreting function."
The University of East Anglia has also incorporated Sanako Connect – Sanako's solution for professional online language teaching. You can read more about the case HERE.
Are you interested to learn more about how Sanako's language teaching solutions are used to train interpreters? Book a FREE remote demo and introductory call with us now!