In over 25 years of language teaching, Dr Ian Foster has witnessed many seismic shifts in his profession and in how educators teach students to learn foreign languages. Although perhaps none have been as dramatic as recent technological advances or higher education's response to the Covid-19 pandemic.
What technologies can do for language teaching
After working at the University of Salford as Director of Languages and running the Salford Language Resource Centre, Ian is now Director of Foreign Language Teaching at the University of Bristol. This role was created in 2011 to oversee all language teaching, to ensure strong coordination and communication and to support the sharing of best practice and expertise across the School of Modern Languages.
A key part of the role has also been overseeing the university's investment in a multimedia language centre. Ian has a long-standing interest in learning technologies and is passionate about seeing what his colleagues and students "can do with technology." Access to the multimedia centre is for students of modern languages only and includes well-equipped language labs. Sanako Study 1200 software solution is widely used in three separate lab settings across multiple departments. Dr Foster commented:
"Sanako software is a key part of our provision for students and is used for teaching and for students' self access."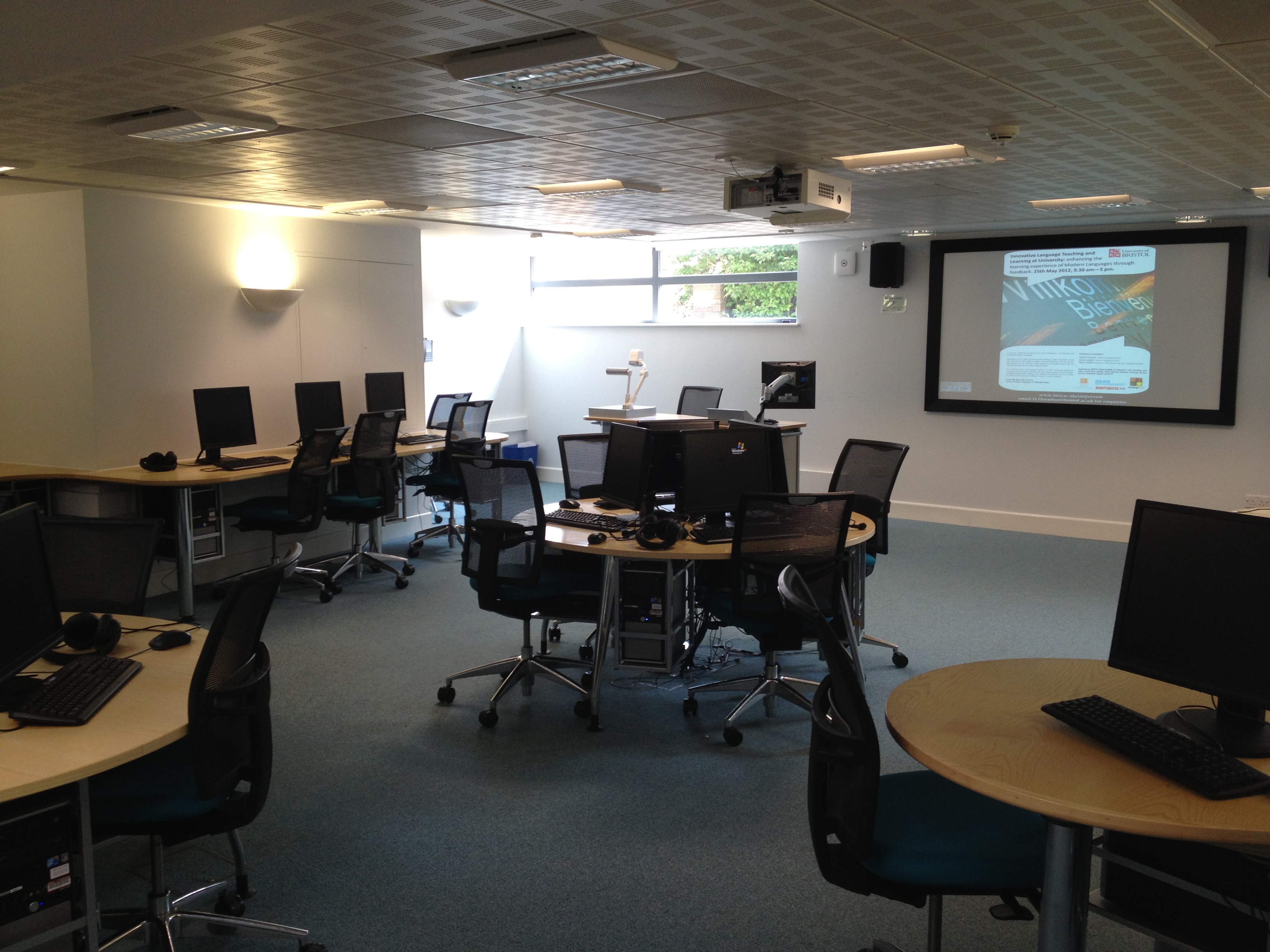 The School of Modern Languages at the University of Bristol offers Czech, French, German, Italian, Russian, Spanish and Portuguese to degree level. Other languages, including Catalan, Japanese and Chinese, are offered as minor subjects or on the university-wide language programme. Sanako software "is critical to what students are doing." It is "used in teaching all languages" as it provides a "good environment for students to develop key integrated skills, such as listening and speaking." The solutions have also encouraged innovative teaching practice, Dr Foster notes, with Italian lecturers "using Sanako a lot to facilitate pairing exercises based around realistic text-messages."
In the face of challenges from the pandemic
But, of course, there's significant change ahead for Bristol's language students as a result of Covid-19 restrictions. The university has decided to prioritise in-person language teaching – this will be delivered in small groups, in radically redefined teaching spaces and with all students/educators wearing masks and visors. Similarly student numbers will be restricted in the multimedia centre, although students will still be able to access Sanako solutions remotely as well.
Yet Dr Foster is concerned that these changes and the impact of social distancing will influence language learning and teaching. It is, he says, "more difficult to monitor all students when they're working online" and that learners' motivation can be "difficult to maintain over long periods online." He's also clear that both educators and students "will miss the buzz around the classroom, when everyone's engaged and involved."
But he and his staff are well prepared to respond to these challenges after a month of synchronous online teaching earlier this year. Moving forward, Foster recognises that educators and students want to maintain "something live" in their provision, but will also need asynchronous work, given potential issues with students' internet access and availability. The department's educators are responding accordingly by developing online lessons that use the Sanako technology to the full and that are "dynamic, interactive and engaging."
Despite these challenges, Dr Foster is adamant that the latest step changes in technology are enabling significant new advances in language teaching. These spring from "the ideals of communicative language teaching" and are informed by today's boom in the availability of media and resources.
In particular, Foster is passionate about technology's ability to help students to build fluency in the language they're learning. "It's really interesting," he notes "how technology can help students to engage with someone in their own language and on their own terms." He also highlights how Sanako products can help in this regard: "The automated reading and pronunciation tools from Sanako, for example, are brilliant. And over time they will get even better and even more refined."
Sanako's commitment to quality and to supporting language teachers is also evident, Dr Foster acknowledges, in the "sustained after-care" the University of Bristol receives. Foster continues:
"Sanako products are incredibly reliable, but if we do have a problem, then it's quickly resolved. Sanako supports us really well and takes care to ensure that their products are working properly."
Looking back over his language teaching career, Dr Foster is clear that technology best supports language teaching and learning when it "is embedded across all elements of the department and all that it does." He concludes: "What I and my colleagues have done with Sanako software has paid off. It's been really beneficial."
Would you like to learn how Sanako products could support your institution to deliver hybrid language teaching and learning? Book a FREE remote demo now and see the products in action.