Zoé Brill Diderich, Lecturer in Interpreting at University of Westminster shares how the university, with its forward thinking, has invested in fully blended learning conference interpreting technology provided by Sanako.
Situated in the bustling heart of London, the University of Westminster began its life as the Polytechnic Institution in Regent Street in 1838. It became a major draw in Victorian London, with its photographic studio which was the first in Europe in 1841, and as the venue for the Lumière brothers' first public moving picture show in the UK in 1896.
Conference Intrepreting Training Programs at University of Westminster
The University boasts a rich history, and today still delivers cutting-edge teaching and research to students from all over the world. Our School of Humanities offers courses in a wide range of disciplines including translation and interpreting, modern languages and linguistics. The Masters Course in Translation and Interpreting, open to native and non-native speakers of English, combines English with Chinese, French, German, Italian, Polish or Spanish.
In 2021, and in the shadow of the Coronavirus pandemic, the University took an inspired decision and updated its existing educational technology offering for students. Now the School of Humanities boasts several state-of-the-art Sanako language software products and the latest conference interpreter training facilities.
These flexible and technologically advanced Sanako systems, based around the extremely popular Sanako Study 1200 and Sanako Connect, enable students to practise in a real life conference interpreting environment.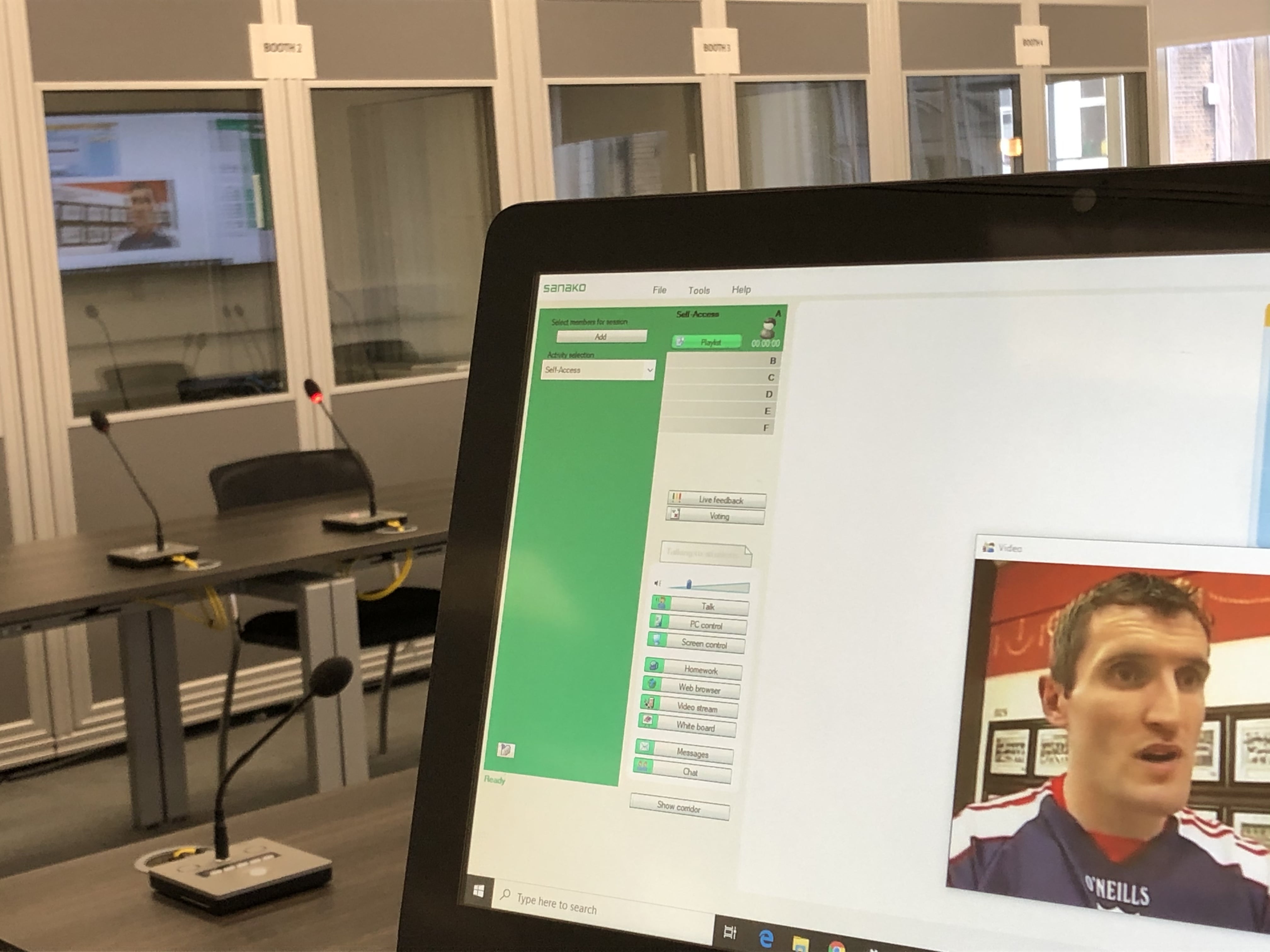 Zoé Brill Diderich, Lecturer in interpreting at the University, continues "Our facilities, consisting of a software only conference interpreting facility which can be used campus wide, an on line facility for simultaneous and consecutive interpreting and two large professional interpreting suites, each fitted with soundproof booths, enables users to practise their skills, using video and audio feeds. Interpreters access these exercises, which they can upload directly into the system once completed".
"The combination of hardware, software and online technology really offers a fully blended learning solutions which meets our current needs and any future requirements which may arise."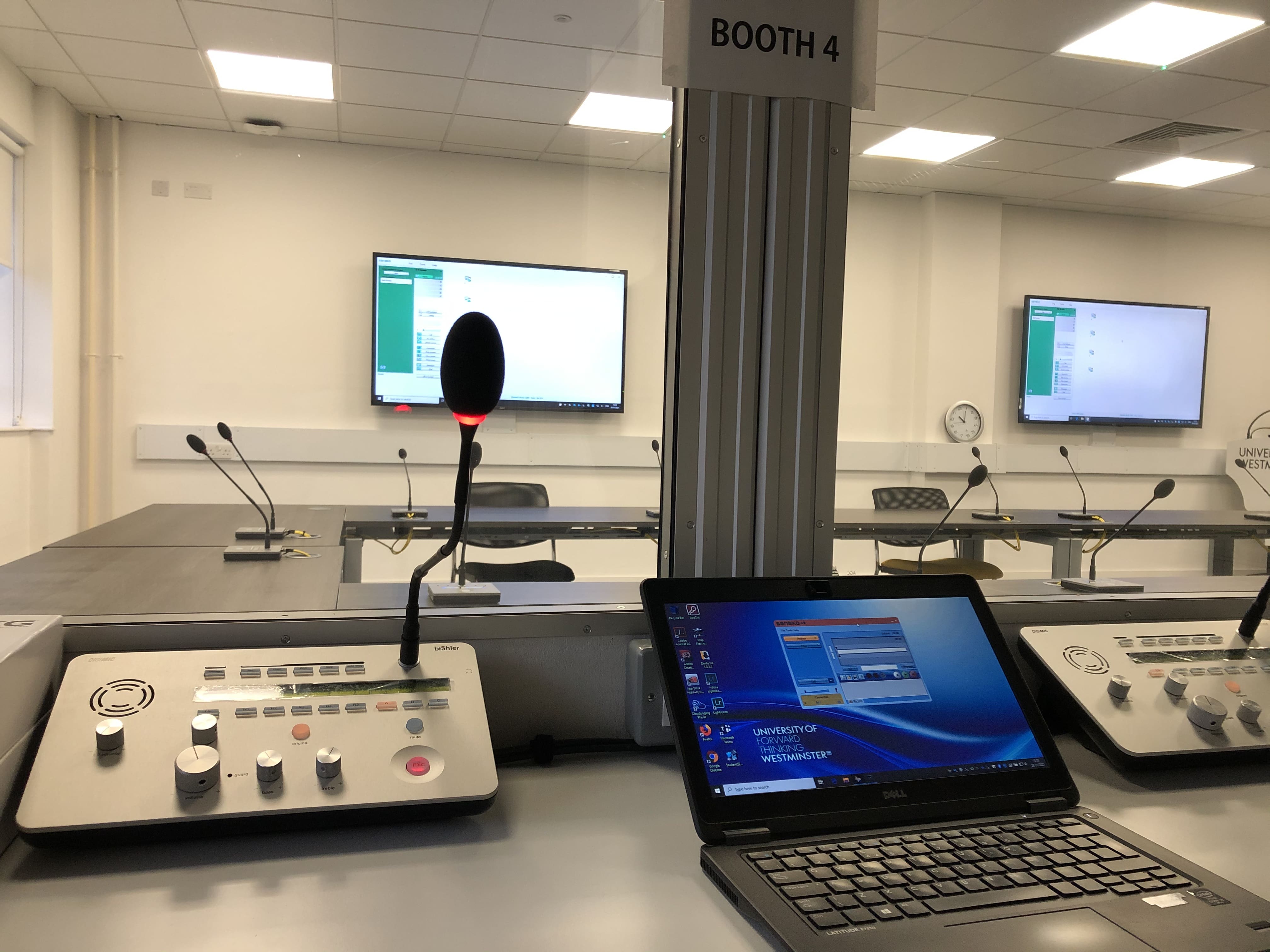 The benefits of educational technology for interpreting training
The quality of teaching is greatly enhanced with the added software features, which can be used in the additional dedicated language space, as well as remotely, to enable students to practice from virtually anywhere.
This technology allows the department to make conference interpreting practice a feature of our virtual learning environment. The software can also be used for role-play practice for public service interpreting if required.
The intuitive user interface for both the tutor and the student allows lecturers to set instant exercises to students, working in groups or independently, and to record and save their work, for assessment and feedback.
This is a tremendously valuable tool to track the students' progress, but also to provide a secure method of assessment, either on site or online. Additionally, if working online, the students have the ability to work in either synchronous or asynchronous mode making it extremely flexible for the busy tutor and student.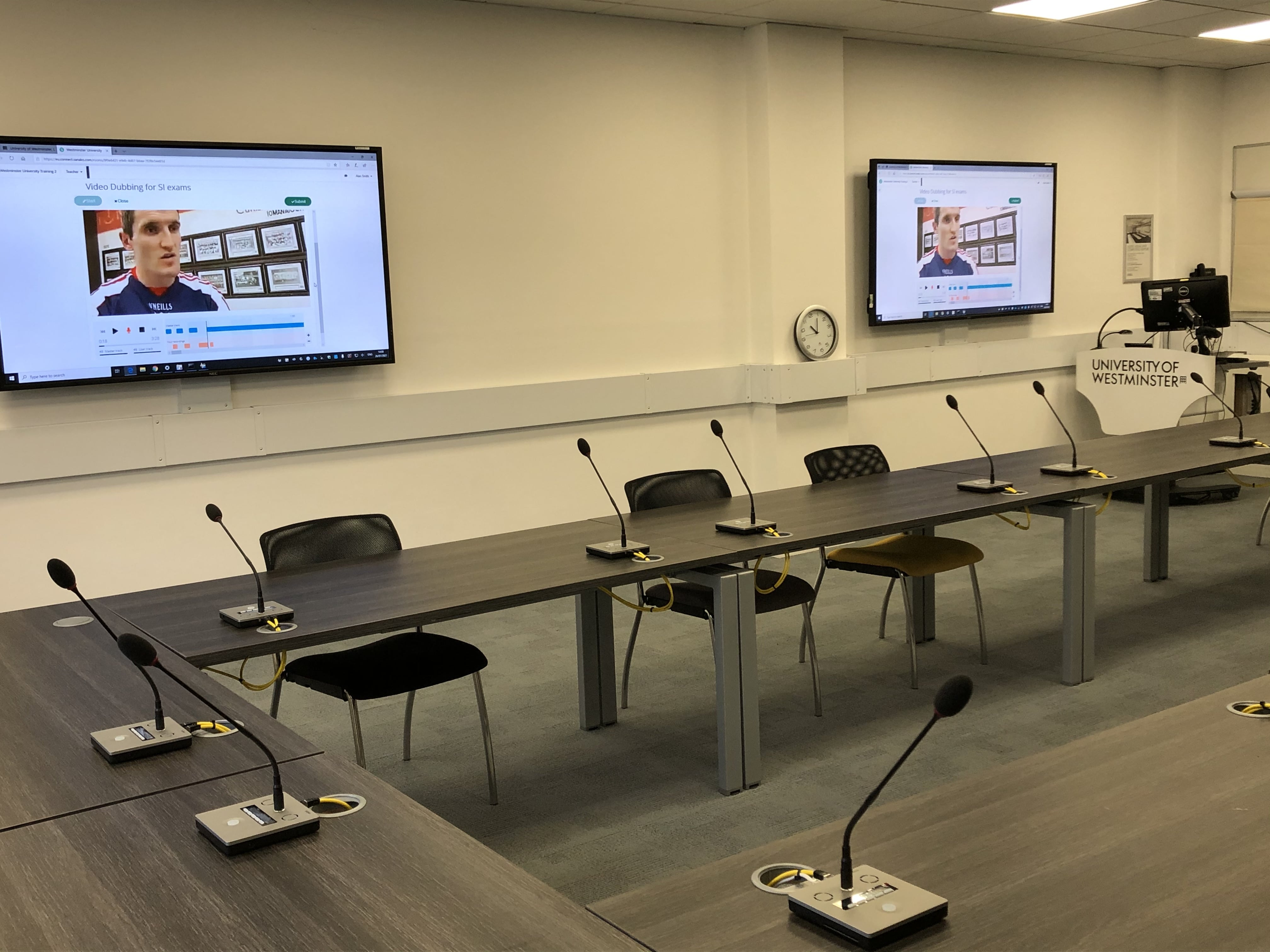 The department have been looking forward to this upgrade for some time, and the Sanako UK team has been hugely supportive in ensuring the installation was speedy, making sure that users were taken through the system step by step.
"We have benefited from live online support to learn how to use the software, and the Sanako how-to videos are easy to follow. It is reassuring to know that if we need live virtual assistance or even local visits to the University, pandemic permitting, this help is only ever just a phone call or email away.", says Zoé Brill Diderich.
This article is written by Zoé Brill Diderich, Lecturer in Interpreting, University of Westminster.
Book a FREE remote demo and see how Sanako's specialised language teaching solutions can benefit your institution.