Blended Learning has been a hot keyword in the education sector around the world. How do schools actually practice this approach using advanced technologies in language teaching? Read to explore more from this testimonial written by Dr. Thomas Ennis, Senior French Teacher at St. Benedict's School – a leading independent, Catholic, co-educational school in London.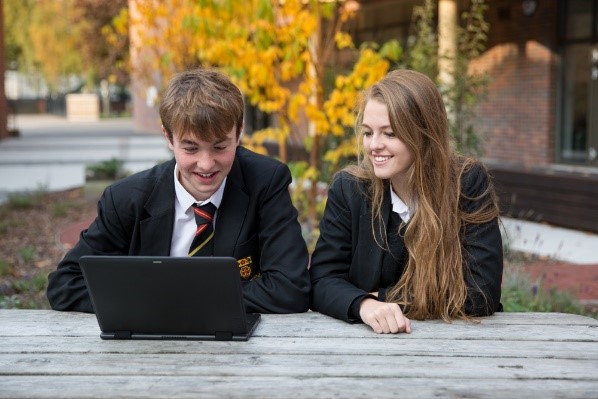 St. Benedict's School is a successful blend of the traditional and the progressive; proud of its heritage but also forward thinking and innovative. Within a caring, happy community, our pupils thrive, benefiting from a seamless education which can begin at the age of 3 and continue through to the Sixth Form. St Benedict's combines strong academic standards with outstanding personal development, and enables all children to develop their full potential. 
St. Benedict's is a Catholic, Benedictine school and has always understood that education is about enriching lives. It is so important that pupils engage with their learning. That is why, at every stage, we challenge them to think, learn and research independently; to be curious, ask questions and go beyond the syllabus. 
We have had a Language Laboratory since the 1980's and some of the existing staff still fondly remember the original reel to reel and cassette recorders! We originally had a Tandberg Lab which we updated to a Sanako Study 1200 software-based system when we moved into a new building. This is used on a rota basis for every lesson in the day and about 600 pupils use the facilities every week. They do listening comprehension, repetition work and video conferencing on a regular basis and we find that it adds significantly to their subject knowledge and their enthusiasm.
Image from the computer lab and students using Sanako Study language teaching software.
When the lockdown began in March we immediately logged onto Sanako Connect Online Learning Platform so that our pupils were able to seamlessly continue with their language lessons. They have continued with whole class activities, since the teacher can address the entire group, but also with their individual recordings. Feedback has been easy to provide and the self correcting vocabulary tests have been especially appreciated.
Looking to the future, we intend to make full use of the upcoming 'super lab' which will combine Sanako Connect with the onsite software-based language laboratory to provide our pupils with even more opportunities to develop their linguistic skills.
– Dr. Thomas Ennis, Senior French Teacher, St. Benedict's School
Are you interested to see how Sanako's range of language solutions could transform language teaching in your institution? Search for your local reseller here or contact us directly by clicking here.